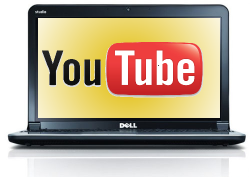 Let's not beat about the bush, we all know that online video is important. All those in the know say so.
But how specifically does it help local businesses?
After all, most local businesses rely on local customers or clients. They don't need exposure to the entire World Wide Web.
Although this is true it misses the point by a mile.
The vast majority of searches for local services now happen online with a growing slice on mobile devices. In fact, the share of mobile in the UK is about 30 percent of all searches and growing.
What does this have to do with online video?
Bear with me for three little steps. Then everything it will be clear.

A recent report by Econsultancy pinpoints with a high degree of accuracy what happens to search results. (The infographic at the end of this article gives you some fascinating details from the report.)
First of all, the king of searches is Google. With a 91% success rate it beat its nearest rival, Bing, by a significant margin. Bing only scored a success rate of 76%. So let's just focus on Google for now.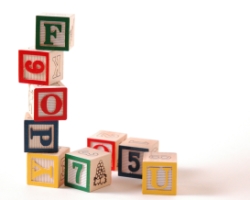 Secondly, 94% of all clicks on search results pages occur on natural (organic) search results. Paid results, the ads at the top and right of the results page, only receive 6% of total traffic. As a local business, you definitely want a bite of the big slice.
Thirdly, for non-brands, which is what most local businesses are, the first 3 positions take 61% of all traffic. The no. 1 position alone takes 35%. This means that only 39% of search traffic is available for everyone else below position no. 3.
This is where online video comes into its own.
Let's do another three-step:
Firstly, Google loves video and, not coincidentally, owns Youtube. That is why the combination of relevant and engaging website content with embedded Youtube videos is extremely powerful.
With appropriate links from your accounts on social media sites such as Twitter, Facebook and LinkedIn, the video and article combination will drive the web page up the rankings on Google. This kind of content marketing is probably the most effective and economically affordable method of Search Engine Optimisation for local businesses.
Secondly, when the colourful thumbnail of a video is displayed as part of the search results, the business using online video will stand out from the competition because in 99% of cases the competition just uses grey text.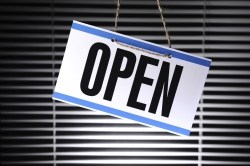 As we have seen, only 39% of all traffic is shared among websites ranking at position 4 or below. A video that makes your business stand out acts as a magnet for eyes and will compensate a great deal if your website did not capture one of the coveted top spots on the page. Curiosity alone will draw clicks to it.
Thirdly, a video embedded in your website that was uploaded to Youtube is automatically compatible with all mobile platforms. It therefore acts as insurance against losing out to your competitors if your website is not yet mobile compatible.
These three factors, namely that Google loves and ranks video, that video makes you stand out from the competition, and that videos embedded from Youtube are mobile compatible by default should be reason enough to for local businesses to stop holding back and start embracing video.
But there is more.
Online video is not only the most engaging medium, it also helps convert prospects into buyers like no other online medium. Yes, it is, indeed, the royal road for local businesses.
For more information on how online video can help you promote your business, click here and get in touch. We'll be happy to help.