Let's hit the most important question right away:
Does Content Marketing work for accountants?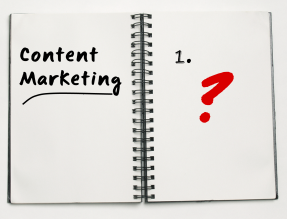 The answer is straight forward: Yes, it certainly does but…
The 'but' is simple: Content marketing works a treat for accountants provided they pick the right content that engages visitors coming to their websites and makes them want to come back for more. This strategy wins more than half the battle to convert visitors into fee paying clients.
Before we get into how this can be achieved, let's look at the big picture.
Content marketing is hot. In a recent survey, PracticeWEB found that "87% of accountants plan to use content marketing in 2013."
They are not alone.
The CopyPress White Paper reports in their 2013 survey of 329 marketing decision makers that the content with the best ROI by far were articles (62.2%) and videos (51.9%). In the words of one participant: "Everyone's moved into content marketing."
The reason for this is, of course, Google. With its recent algorithm updates, Google has moved much closer to being able to provide quality search results consistently. It is able to offer this because websites with very little or poor content are in the process of being weeded out. Quality content prevails.
What is Quality Content?
Very importantly, it is information that your website visitors want, not information that you want to provide. And equally importantly, the presentation must be engaging and compelling.
When quality content meets engaging presentation, a number of things happen:
Your visitors will be interested,
Your presentation will make them convey status and authority on you,
Your website will be talked about,
More of your information will be eagerly anticipated,
Your visitors become fans.
How can accountants achieve this?
Accountants hold one major trump card: By dint of their profession they are already regarded as experts by their prospective clients. Their major challenge is to communicate this expertise successfully. If they do this, then
their expertise becomes perceived authority in the eyes of their visitors, and
they stand out from the competition.
To achieve this requires addressing above all questions that visitors to your website will ask, not the more advanced tax or accountancy related topics that interest you, the accountant. The questions that interest your visitors are relatively basic but appeal to a far wider audience than the more sophisticated taxation topics, which may be of interest to only a few of your clients.
The first stage is providing basic answers that engage your visitors, that are easy to find on your website, and that compel your visitors to seek more information and advice from you.
The second stage is the vehicle that time and again has been shown to engage and convert viewers into clients better than any other medium: video.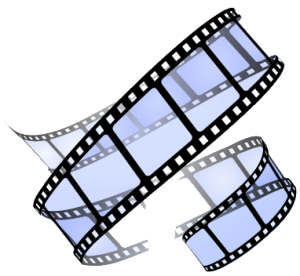 The combination of videos and articles is unbeatable. Not only does it combine the two categories with the highest ROI, well produced videos with engagingly written articles will make your website visible and stand out from the grey mass of accountancy websites. And it will help it dominate the search results.
It is a sad fact that the vast majority of accountancy websites in the UK do not use video. And most of the few who do get it wrong. A solitary video on a website simply is not enough. Videos that are edited versions of conference talks or poorly lit and with bad sound don't cut the mustard any longer. These videos are not engaging; they are boring. Your audience is evolving and has become much more demanding because online video is evolving fast. The solution is simple: Give them what they want.
The immediate consequence arising out of this situation for accountancy firms that adopt the 'right' approach is this: When these firms publish engaging videos and articles now, they don't have any competition. They simply will be miles ahead of the field.
Here is another major advantage: Consistency with this type of content marketing easily levels the playing field for small and medium sized firms. They will not only be experts and authorities but they will also be perceived as such, which is what really counts. And the impact such content has on the search engines means that it beats paid traffic hands down. No more big budgets for pay-per-click campaigns, but traffic that comes naturally, whether you place an ad or not. But this is a topic for another article.
In summary, for a profession like accountants, content marketing is the royal road to promoting your services: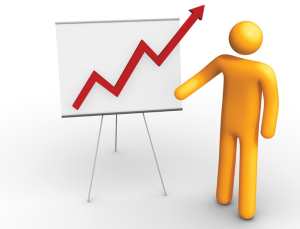 Offer information that answers questions posed by the majority of your website visitors.
Engage them with a compelling presentation.
Place this content on the blog of your website.
Repeat consistently.
This strategy will turn your visitors into fans. And fans generate word-of-mouth publicity that is priceless.
This leaves only one final question:
Where do you find such content for your website?
Answer: Click here and check out Videos For Accountants and the videos & articles series that tick all these boxes. Or get in touch now. Just fill in the form below or call 020 8133 2352.