Allow me to give you my 34 second answer: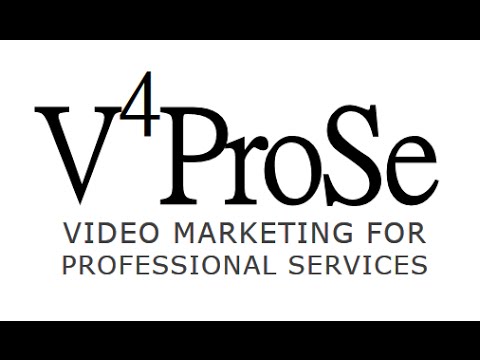 OK, now we know that Videos for Professional Services make you more money by getting better clients faster but…
How do they do it?

It is straight forward: You need a properly executed video marketing programme, which means videos that are not just well crafted but correctly created and integrated in a well-designed marketing programme. With this structure, they will help you engage and connect with your prospective clients around the clock.
With this in place, a number of things will happen:
Your conversion rate will improve dramatically. That's when you make more money with the same investment of your time; or, alternatively, you'll achieve the same results faster.
The share of your ideal clients among prospective clients booking appointments with you increases. Over time, your business will become more fun and more profitable as you'll work with more people with whom you want to work.
At the same time, your visibility increases. You will not only stand out from the competition: look around to see how few, if any of your competitors use video properly on their websites; you will also be seen as an authority, and your website will rank fast and easily in the search engines.
In future videos, blog posts and articles, I'll explore all this in depth. If you want to know now how this can help your particular business, simply enter your name, email and your question, below. I'll be happy to help.